starting with rates as low as 5.875%
LH Lending is excited to offer the 2/1 Buydown Program for borrowers!
How it Works
Reduce your payment for the first two years when your builder or seller offers a buydown subsidy! The buydown subsidy covers the difference in the Note payment and the reduced payment you are responsible for in the first 2 years.  The subsidy paid by the seller or builder will be applied each month to cover the full payment amount.
Lower your monthly payments for the first 2 years of the loan
This will reduce the interest rate on the loan for the first year of the loan by 2% and reduces the interest rate in the second year by 1%.  In the third year, and the remaining life of the loan, you are responsible for the full payment amount reflected in the Note.
Plus Receive an additional $4,000 towards closing costs and pre-paids when using LH Lending on your level homes purchase!
Get pre-qualified with our award winning team today! 
Example: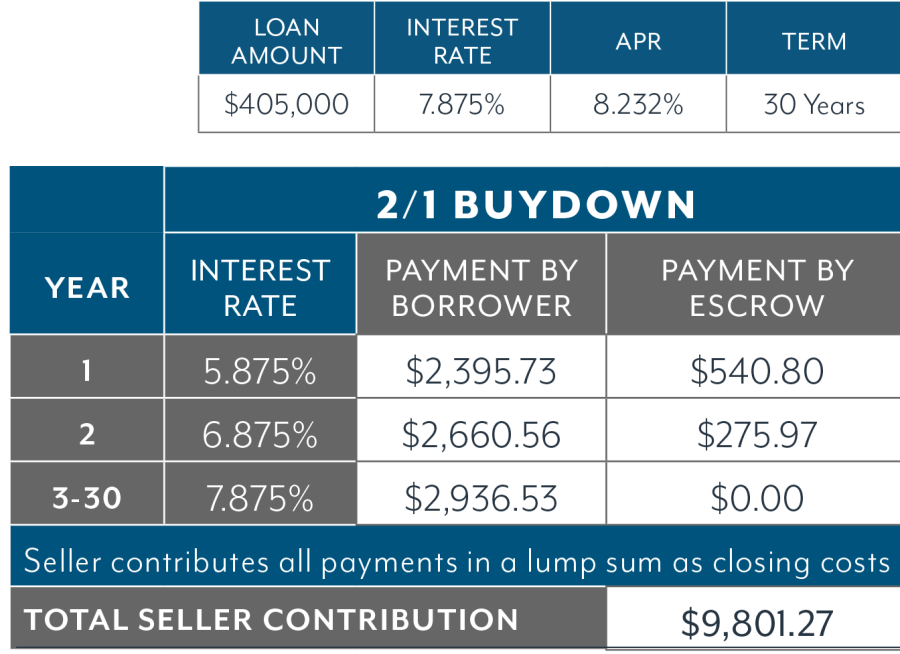 The following terms are for illustrative purposes only. Rates, payments, and loans terms vary by consumer based on their individual qualifying information. The payment amount illustrated does not include the amounts for taxes, property insurance, or mortgage insurance. Products may not be available in all states. This advertisement is not a commitment to lend. All loans subject to credit approval. Must close loan with LH Lending in order to receive closing cost benefit.