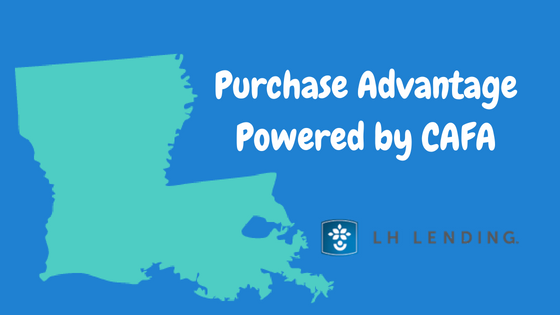 Income Limits Waived on Purchase Advantage
August 16, 2018 5:10 pm
Published by LH Lending
Purchase Advantage Income Limits Waived for Conventional Loans
By: LH Lending
Great news for homebuyers out there! Purchase Advantage income limits have been waived for conventional loans, allowing more borrowers to qualify for this program.
Income limits have been waived from the Purchase Advantage program which features a non-repayable homebuyers grant up to 4% in select Louisiana parishes.
Learn more about Purchase Advantage Program Powered by CAFA
Talk with a LH Lending Loan Officer today about how you can take advantage of the Purchase Advantage program!
*Louisiana only
Categorised in: Uncategorized
This post was written by LH Lending