Make Home Ownership Possible with HomeOne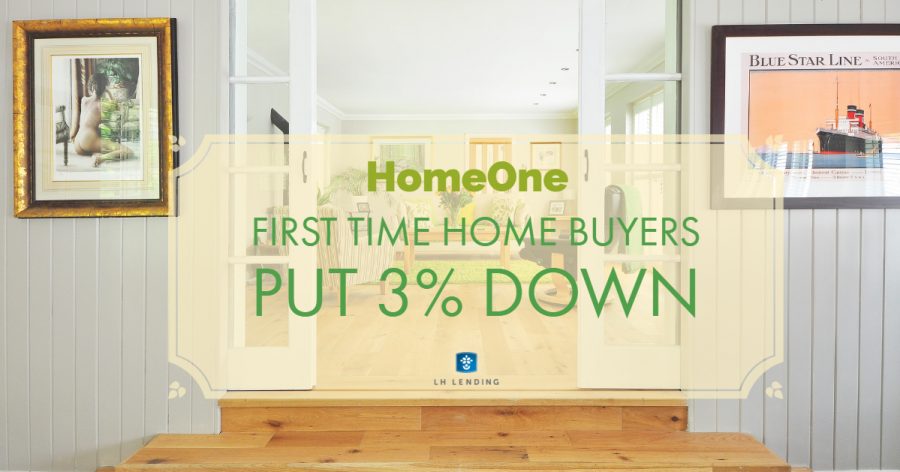 LH Lending is excited to offer a new home loan program, HomeOne, for First Time Buyers.  This unique product is perfect for first time home buyers who want to put down as little as 3% down payment – no matter their income limit or their location.
Features:
Up to 97% financing
Minimum 3% down payment
No income limits
No geographic limits
One Borrower must be a 1st Time Buyer
Purchase & Rate – Term Refi
Primary Residence Only
30-Year Fixed
All Borrowers must occupy the property
Gifts allowed
No Reserves required
Mortgage Insurance is required for LTV > 80%
Home Buyer Education required if both borrowers are 1st Time Buyers
Contact our award-winning team today! 
A First Time Home Buyer is an individual that has had no ownership interest in a residential property in the last 3 years. 
A 30 year fixed rate loan with 360 equal payments, at a 90% LTV loan, resulting in a 10% downpayment, and an annual percentage rate of 4.75% will have a monthly principal and interest payment of $1,043 per month. This payment does not include the amounts for taxes, property insurance, or mortgage insurance.