Louisiana Flood Victims Get Second Chance at Recovery Grants
October 16, 2018 7:30 pm
Published by LH Lending
with LH  Lending
new legislation  may give Louisiana flood victims  second chance at recovery grants
New legislation overhauling federal disaster policies like "Duplication of Benefits" may provide many Louisiana homeowners who flooded in 2016 a second chance to be considered for recovery grants from the Restore Louisiana Homeowner Assistance Program.
Many of these flooded homeowners were previously told they were ineligible because of so called "duplication of benefits" that occurred when they were encouraged by FEMA to take out low-interest loans from the Small Business Administration (SBA) — only to find that federal officials later counted those loans against any potential Restore Louisiana grant money under regulations designed to prevent disaster victims from getting paid twice for the same damage.
That left flood-hit homeowners saddled with decades of loan payments when they'd otherwise have qualified for rebuilding grants in the same amount.
This new legislation removed the "duplication of benefits" barrier, so flood-impacted homeowners who got SBA loans are encouraged to complete the initial program survey regardless of income or repair status.  The program will also update awards for all current applicants impacted by the new legislation regardless of their status within the program.
The Restore Louisiana Homeowner Assistance Program consists of two steps:
Survey deadline is October 19, 2018. Homeowners who meet eligibility requirements based on responses to the Survey will be offered a formal application. No further action is needed if you have already completed a formal application or survey.
Application deadline is November 16, 2018. Offered to eligible flooded homeowners based on survey responses.
Homeowners can call  1-866-735-2001 8 a.m. to 6 p.m. Monday through Friday or visit one of the program's Housing Assistance Centers in Baton Rouge, Hammond, Lafayette and Monroe.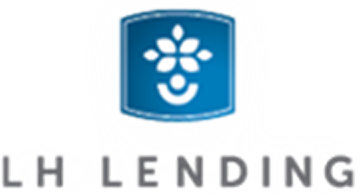 Categorised in: LH Lending News
This post was written by LH Lending