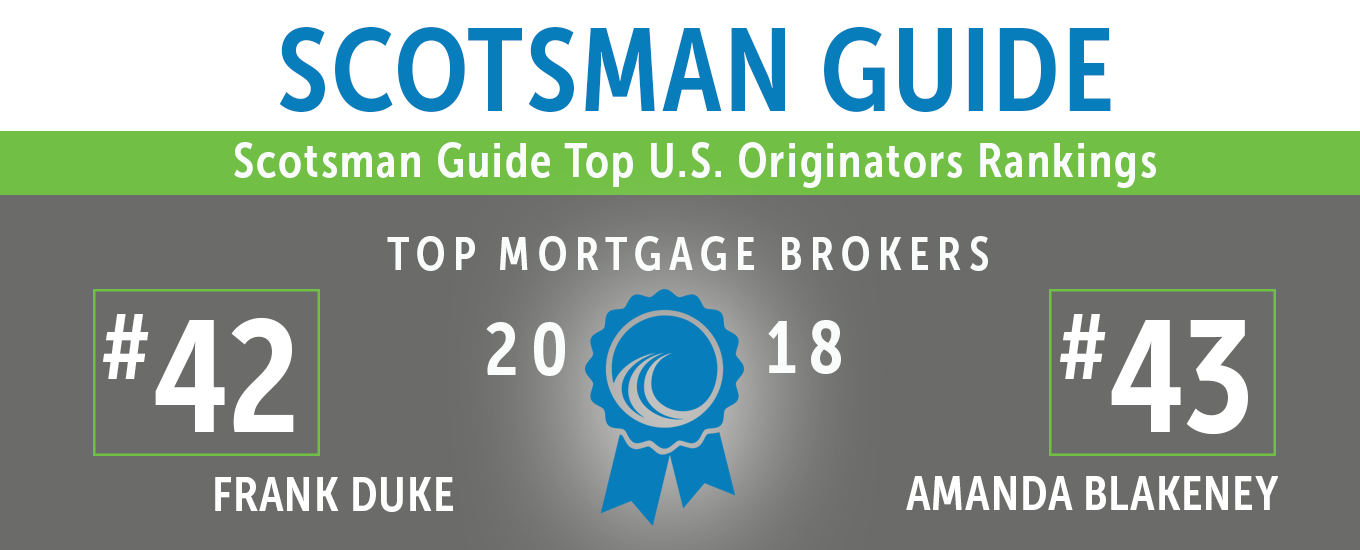 LH Lending Named Top Mortgage Brokers 2018 by Scotsman Guide
April 10, 2019 7:13 pm
Published by LH Lending
Frank duke and amanda blakeney named scotsman guide's top originators 2018
Two LH Lending Loan Officers have been named to the Scotsman Guide's 10th annual Top Originators rankings as Top Mortgage Brokers: Frank Duke (NC) and Amanda Blakeney (LA).
The Scotsman Guide's Top Originators list receives thousands of applicants all over the country in hopes to receive this trusted award and the credibility connected to it. It is described as "most comprehensive, most intensely verified list of its kind" for our industry. LH Lending is honored to have not one, but TWO Loan Officers make their list!
#1 Mortgage Broker in Louisiana
Total volume: $21,138,135
Total loans closed: #75
#1 Top Mortgage Broker in North Carolina
Total volume: $22,089,291
Total loans closed: 86
Read the full list of rankings for Scotsman Guide's Top Originators 2018 here.
Categorised in: LH Lending Awards, LH Lending News
This post was written by LH Lending